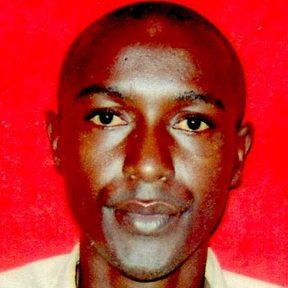 "I SEEK WAYS NOT JUST TO DO GOOD BUT ALSO RATHER TO HELP MANY OTHERS DO BETTER."
ABOUT ME/MY STORY:
I was born and raised in Kenya; I am appreciative of the cultural diversity and communities that I've been a part of over the years. Though initially taken aback by the culture shock along the way, I've come to realize that there is something unique to share from the life of every
individual that the world can learn from. It is this realization that I hope to encourage in others through my journey in life.
I've always yearned to be a more proactive member to the betterment of society. It sounds cliché but "saving" the world, rather the people within it, is my pursuit of happiness... With that said, I can save anyone. However, helping one realize where his or her freedom truly begins; that is, within the mind, is the most catapulting act towards that saving grace that anyone can offer another.
I am passionate about creating change in the world. I believe that my generation is the generation that can end extreme poverty and want to dedicate my work to that. I ideally like working on the ground with local communities, to create sustainable projects to increase access to education and gender equality. I have strengths in volunteer which I would
like to develop further.
The common threads throughout my experiences are a desire to communicate with the world around me, to impart knowledge to those who desire it, to work tirelessly in achieving goals in a diverse workplace, and to continue to learn and grow alongside the organizations I serve.
I am passionate about purpose driven responsibilities especially engaging in activities involving practical development solutions. I am self-oriented and endowed with both spoken and written communication skills and a team leader as well.
Community Empowerment is my passion, Sustainability is my mission, Fundraising is a gift and volunteering is what got me where I am today. It is what nurtured me into becoming an effective fundraiser for noble and Worthy causes. These are the only constant things in an organization. I believe in a society where people are entitled to their personal decisions
by expressing and exploring their abilities and potential to influence their lives.
I work towards harnessing the individual and collective power of marginalized people through nurturing strategic alliances believing less fortunate people hold and have the power to transform a society or a community.
Thus, I am passionate about social change and community services, to network with like minded individuals and find possible roles and solutions in developing the world.
MY VALUES:
I would like to change the world. I realize that it is a huge undertaking but I feel that my life has no purpose unless i leave a legacy of change, caring and commitment to the children, youth, women, men families and the community at large.
I whole kind kindheartedly believe in giving back, helping the less fortunate and working hard for the betterment of our world community at large.
I love to travel and volunteer and plan on doing it more often. All of my greatest accomplishment and positive attributes are because of being a productive member in the society where i live in and creating an enabling environment while continuously challenging myself.
It's my responsibility to bring this into effect.
To date, my wish list is to see and ensure that people living in extreme poverty are able to meet their basic needs, achieve their rights and manage their developments.
14 followed people